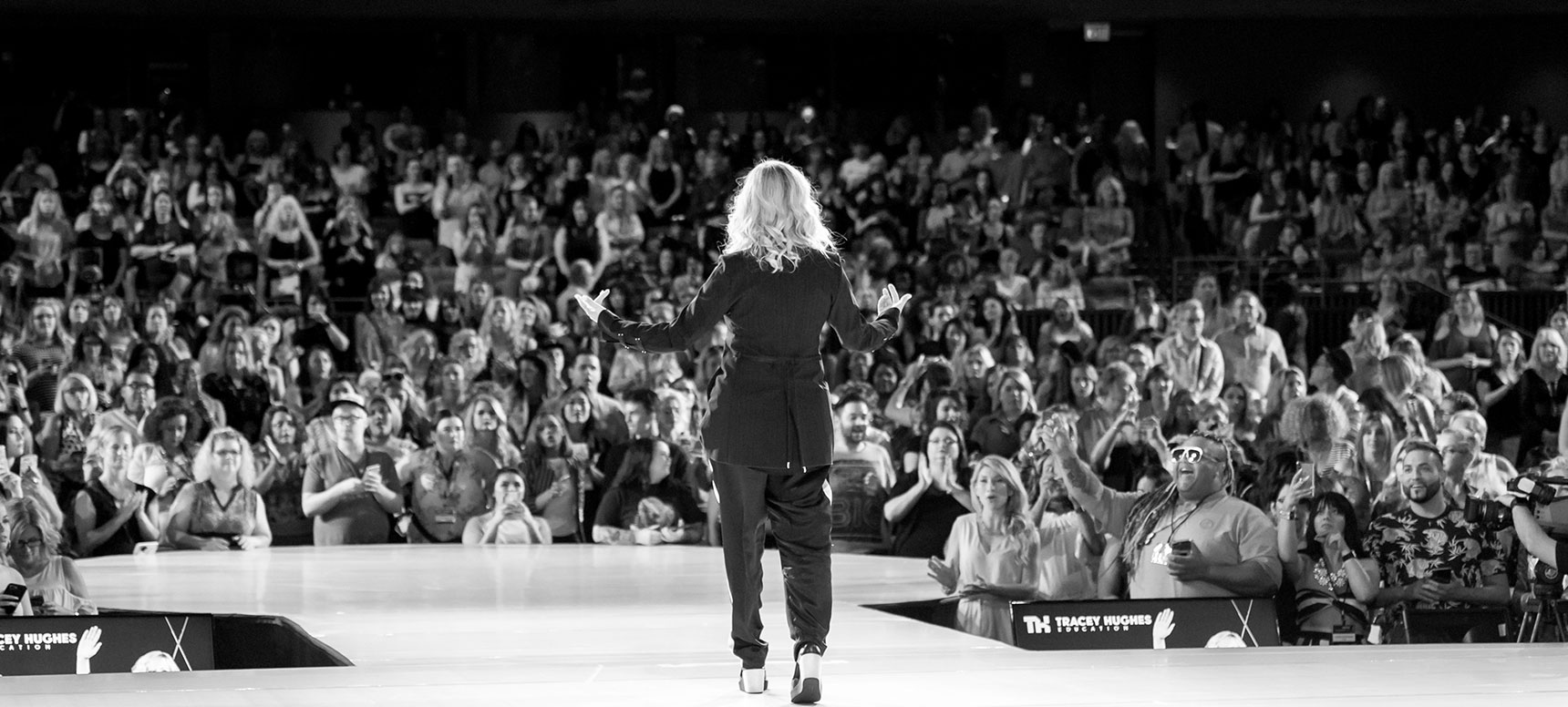 CERTIFIED SPEAKING PROFESSIONAL
An expert in Education Strategy, Leadership Communications and Personal Branding within the Hair, Beauty, Cosmetics and Retail industries. Tracey helps organizations transform growth and build engaging connections to drive business results.
Human beings have the distinct ability to be capable of positive change. With competitive workplaces everyone is searching for the key to team retention and outstanding leadership is the critical ingredient needed.
HEADLINING the most coveted global events, Tracey has presented across Australia, China, Dubai, Hong Kong, India, Mexico, New Zealand, Russia, Singapore, South Africa, Sweden, Taiwan, UK, and the USA to over 500,000 world- wide.
Tracey possesses an extraordinary infectious energy and presents enriching educational content. Resilient to the core, Tracey has endured many professional and personal challenges and presents her inspirational journey with integrity, humour and emotion.
Creating incredible experiences for extraordinary people, Tracey has a gift for bringing out the best in others. Tracey capitalizes on her profile in the hair world to empower other women in business and remains grounded and selfless dedicating her life to giving to others.
Peoples Choice Award
Certified Speaking Professional