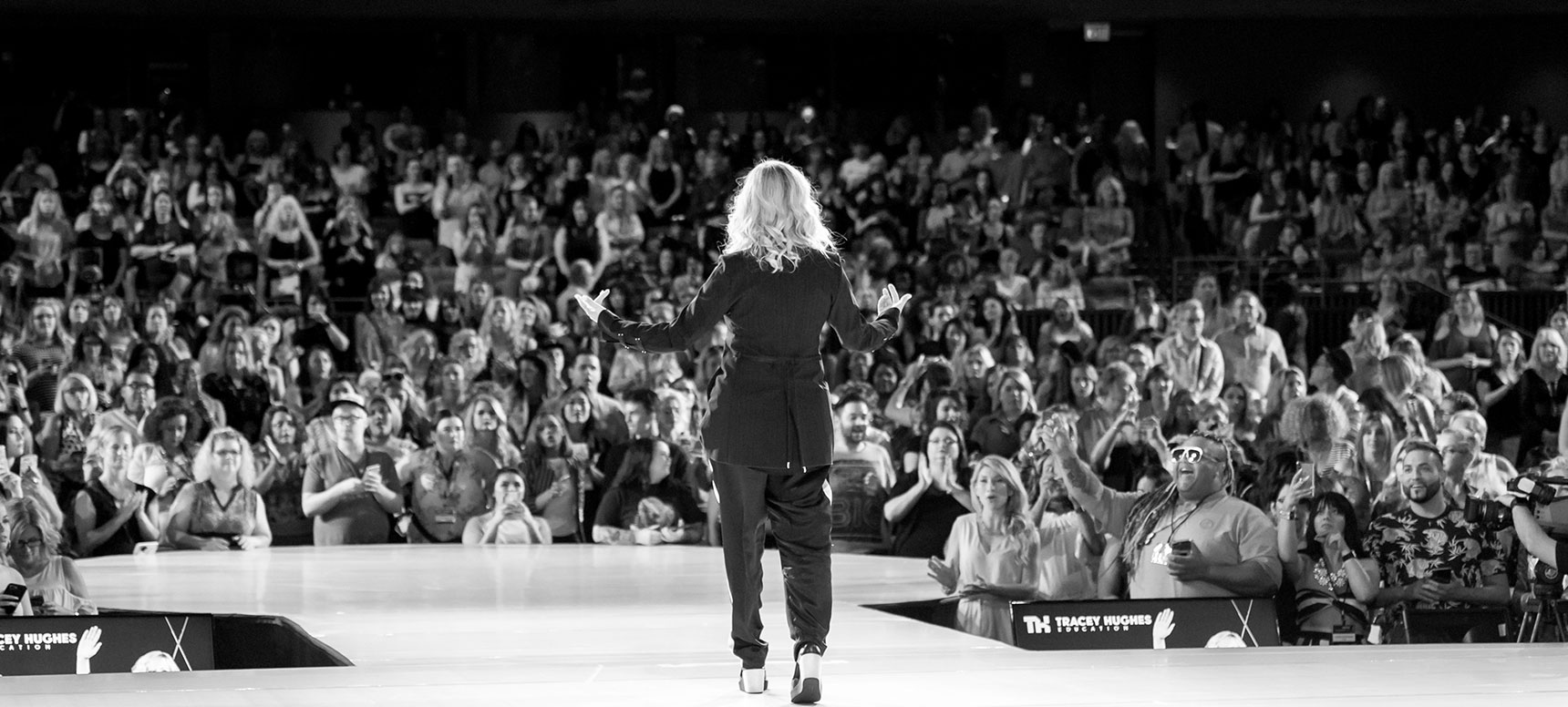 CERTIFIED SPEAKING PROFESSIONAL
Headlining the most coveted global events, Tracey has presented across Australia, China, Dubai, Hong Kong, India, Mexico, New Zealand, Russia, Singapore, South Africa, Sweden, Taiwan, UK, and the USA to over 500,000 salon professionals worldwide.
Recipient of 4 x Educator of the Year, 4 x Excellence in Education and 10 x Salon of the Year recipient, Tracey is an icon in the hair and beauty industry.
A visionary, Tracey's reputation, experience, accomplishments, and accolades are truly outstanding. With an empowering energy, Tracey's approach is driven by transformation through education and engages all she has the pleasure to connect with.
A popular media personality, Tracey capitalizes on her profile in the hair world to empower other women in business.
A highly confident individual Tracey remains grounded and selfless dedicating her life to giving to others.
INTERNATIONAL HAIRCUT OF THE YEAR
4x EDUCATOR OF THE YEAR
4x EXCELLENCE IN EDUCATION
10x SALON OF THE YEAR
2x HAIRDRESSER OF THE YEAR
2x CREATIVE COLORIST OF THE YEAR
AUSTRALIAN MASTERS
PEOPLE'S CHOICE