Tracey Hughes International Awards Judge
Tracey Hughes Announced In All-Star 2021 International Hairdressing Awards Judging Panel
by Shannon Guss (Gaitz)
July 30, 2020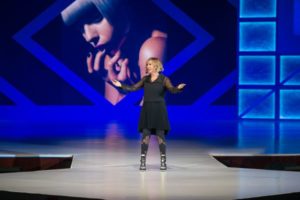 The march towards 2021's International Hairdressing Awards (IHA) continues on, and now the all-star judging panel has been named. Our very own incomparable Australian educator and hairdressing legend, Tracey Hughes, has been announced on the panel of five, amongst four other international hair legends.
View Original Article
The competition continues to grow in its third year, filling out the judging panel with award-winning and iconic industry name from the UK, Mark Hayes, famous educator and editorial hairdresser from the US, Vivienne Mackinder, hair educator and innovator also from the US, Sam Villa, and hair artist from Mexico, Antonio Bellver.
Entries continue to be open for three categories until September 23, with finalists to be announced online on October 16 from Salon Look Madrid. Pre-nominees have already been announced for exclusive categories, such as International Hairdresser of the Year and International Artistic Team of the Year, with Aussies Dee Parker Attwood, Lisa Polini, Craig Smith, and Australian teams Papas and Pace, Stevie English Hair and Tsiknaris Hair being nominated.
Best International Men's Collection, Best International Women's Collection and Best International Avant-Garde Collection categories are still open for online entries. Entrants simply need to sign up online and upload photographic collections of four pictures of four different hairdressing looks, photographed professionally and submitted in high res. There are no participation fees.