Leading Ladies News from Founder Tracey Hughes in Modern Salon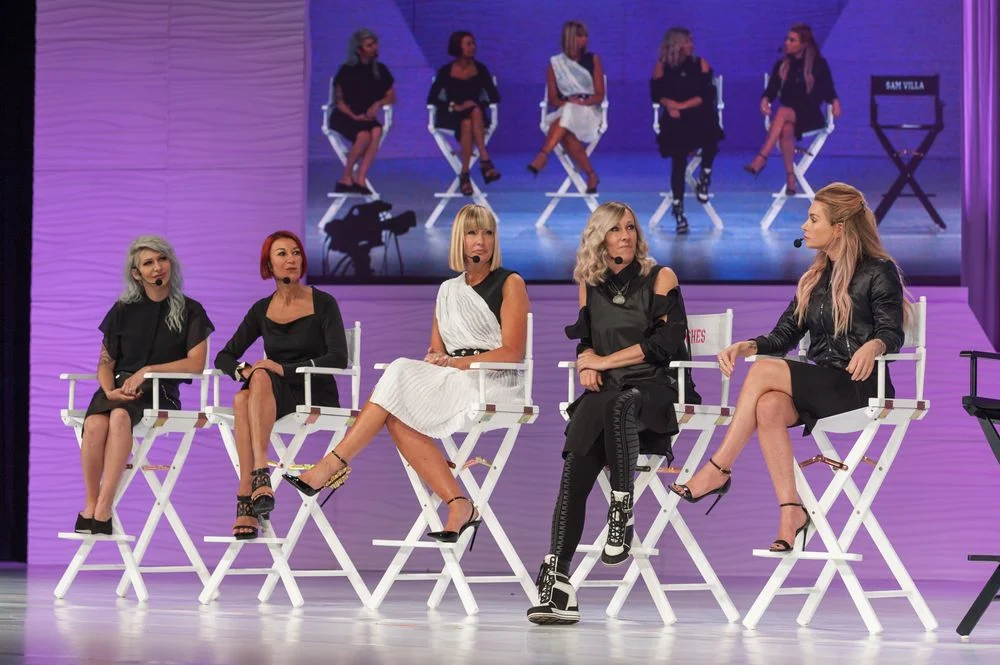 If you missed the Leading Ladies program at the most recent Premiere Show (this past summer in Orlando, Florida), you missed something special. LL Founder Tracey Hughes along with her hand-picked panel of Eden Sassoon, Jenny Strebe, Candy Shaw and Sonya Dove, addressed the challenges of women in the industry and details about their personal journeys to a standing room only auditorium.
"The response was overwhelming," says Hughes. "Apparently there were more people in the auditorium than ever at the Premiere Show. When we came offstage we were bombarded. It was truly a proud moment – seeing it all come to life."
It is the Leading Ladies initiative that has been a passion for Hughes who was surprised that so few women held leadership roles in brands or had a high-profile presence in the media. She actively set about the remedy the situation and gathered these high profile women to bring awareness to the situation.